Sweden's first LEVC VN5
Published: 7/26/2021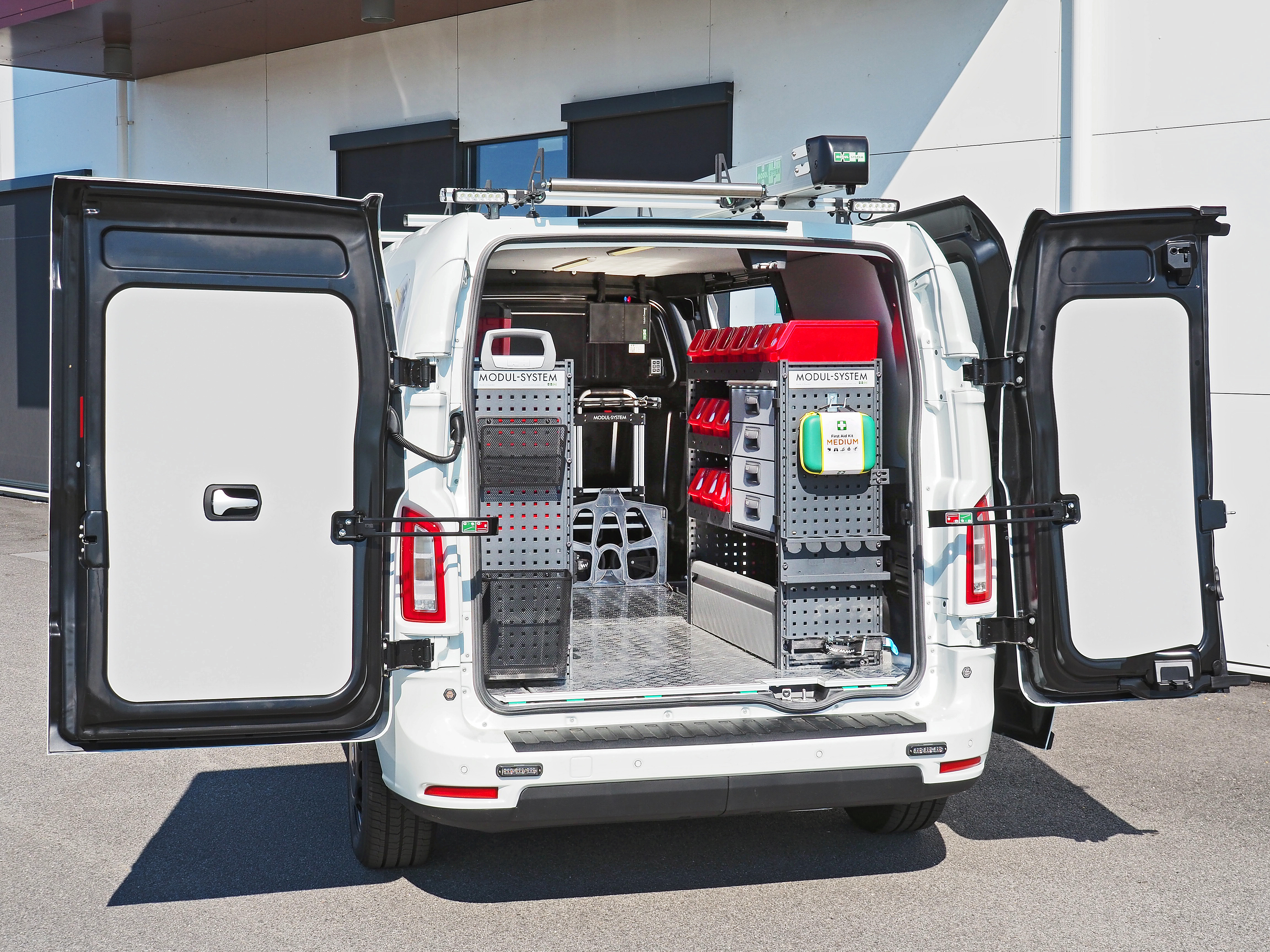 -
Sweden's first LEVC VN5, the fully equipped service vehicle, is now ready to leave Modul-System's headquarters in Mölndal. This demo van is equipped with the latest Modul-System products.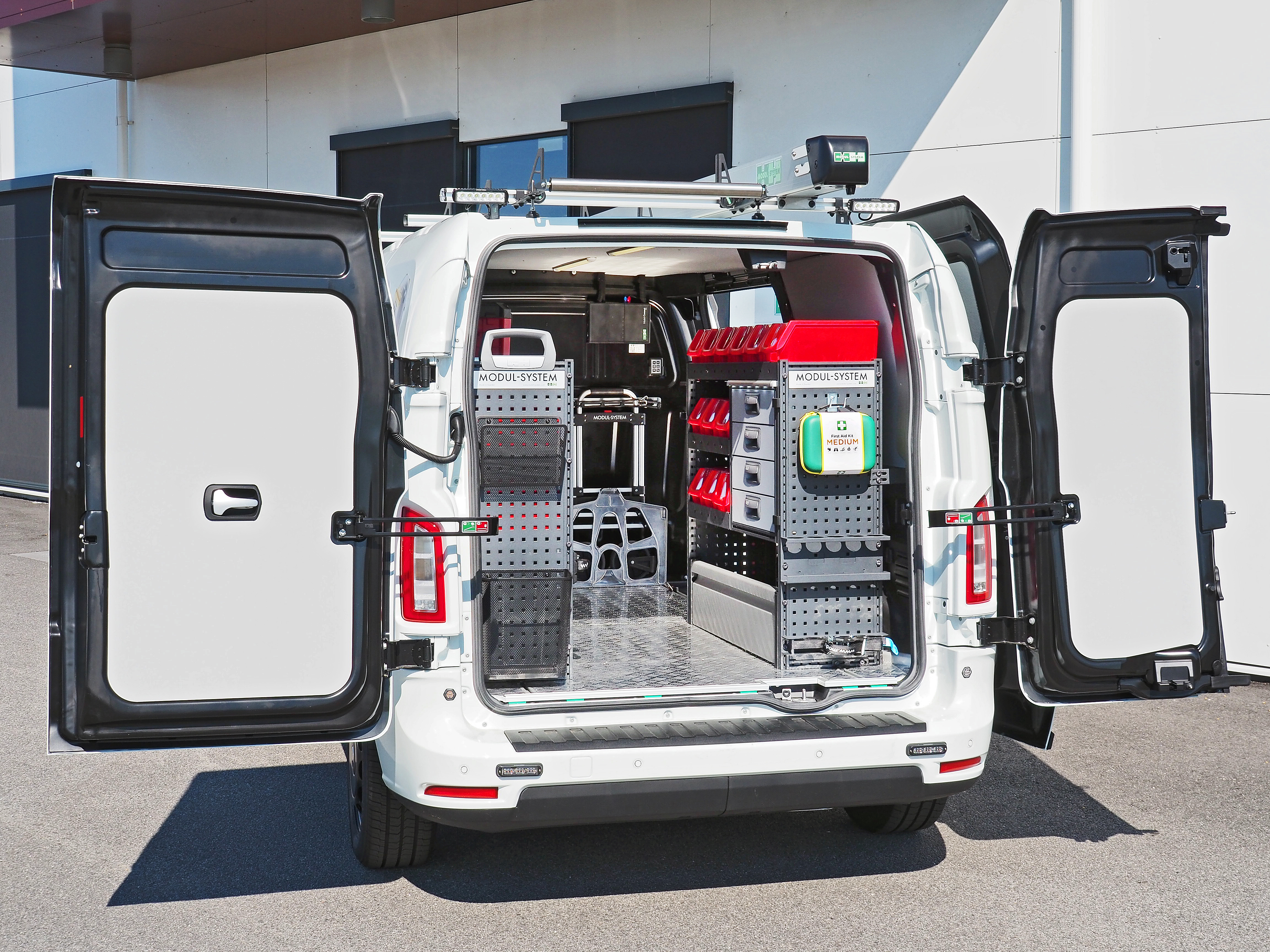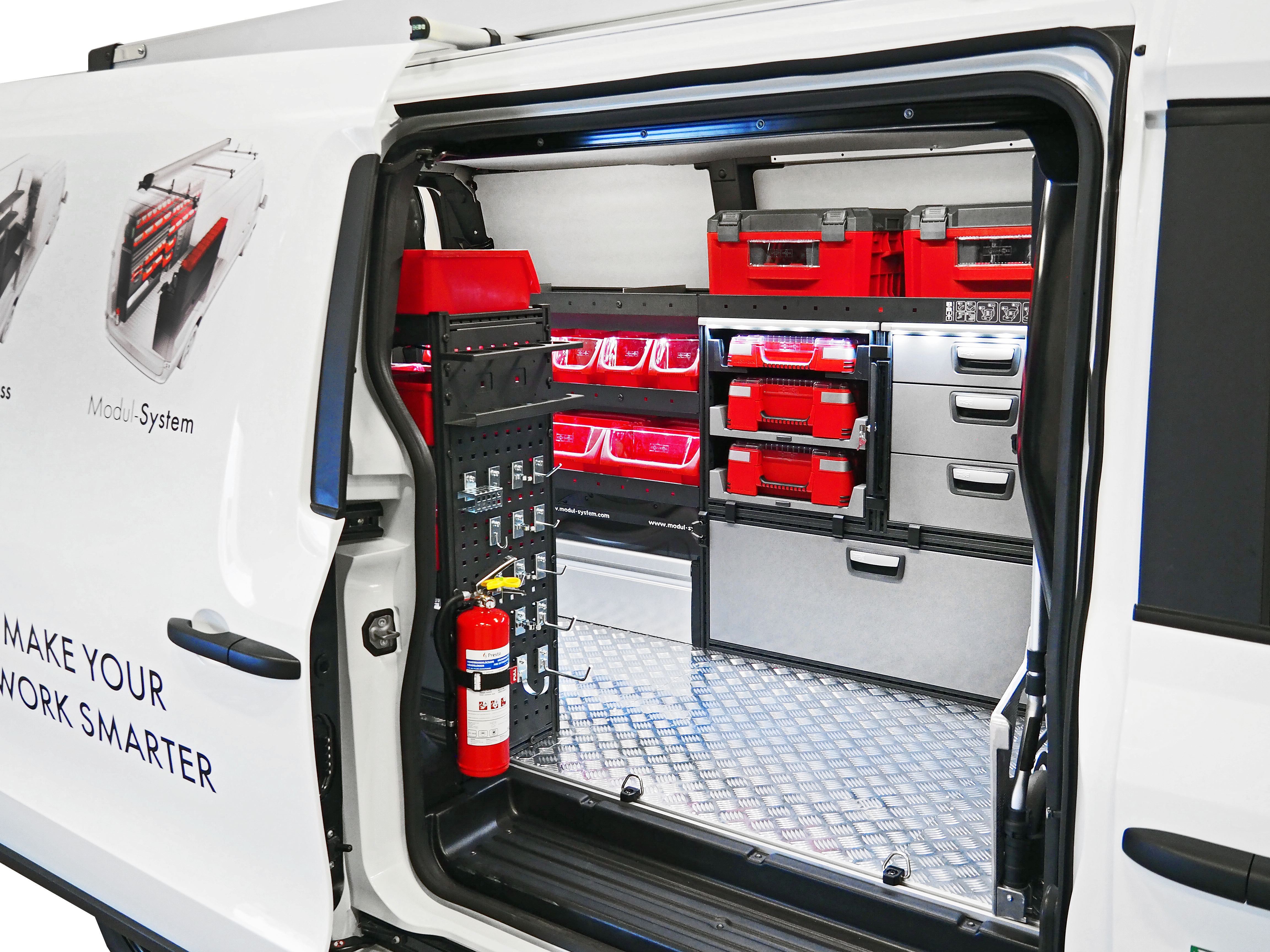 Modul-Floor, protective flooring, van liners and wall rails, all glued in order to install the van racking without drilling holes through the vehicle body. Modul-System products that are on both sides of the vehicle include; drawers, shelvand accessories such as Multi-Boxes with a trolley, first aid kit, tool holder.
The van is also equipped with roof racks with pipe carrier, load stops, rear roller and our new and unique roof bar lights consisting of scene and warning lights integrated at the end of the roof bars, as well as Modul-Connect PRO in order to control and monitor the interior and exterior lighting, the vehicle's current load weight, position and battery status.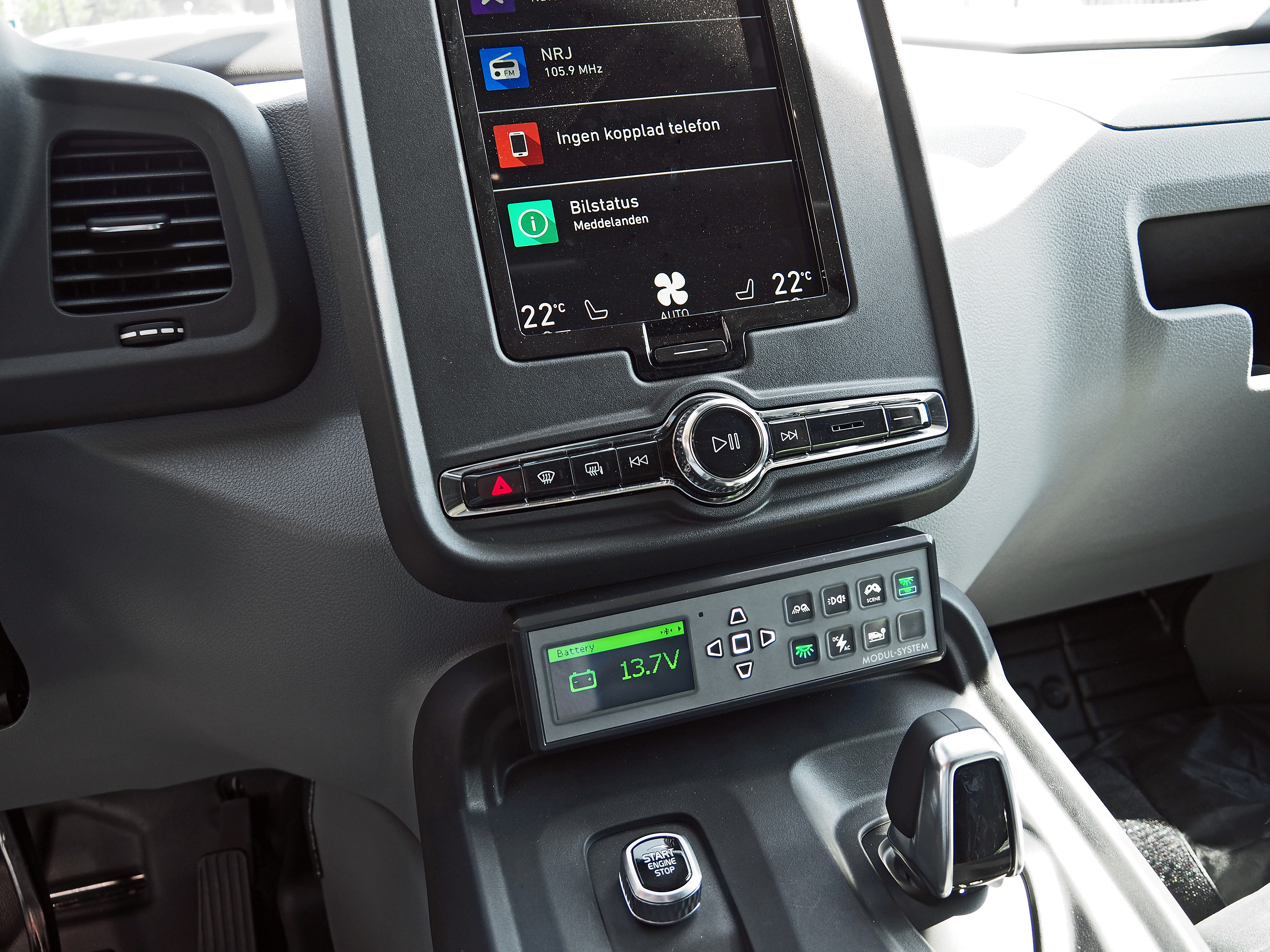 The vehicle will be shown by both Modul-System and LEVC to potential electric vehicle customers. Are you interested in a converted and upgraded LEVC VN5? Contact our sales team!