New Extra-Long Drawers
Published: 5/4/2021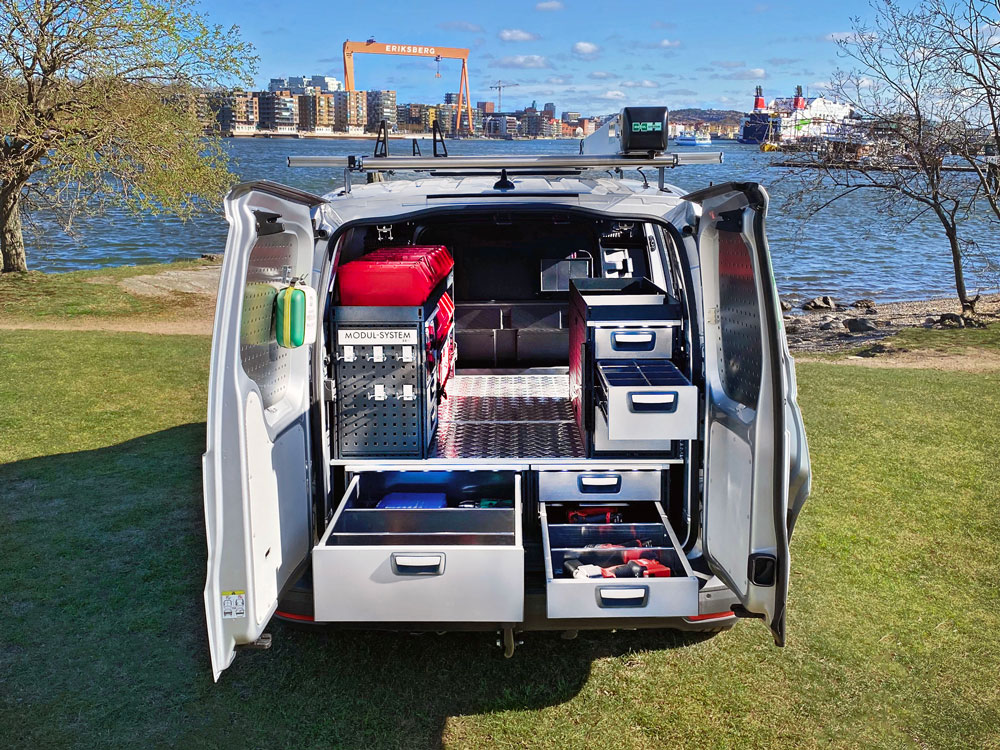 -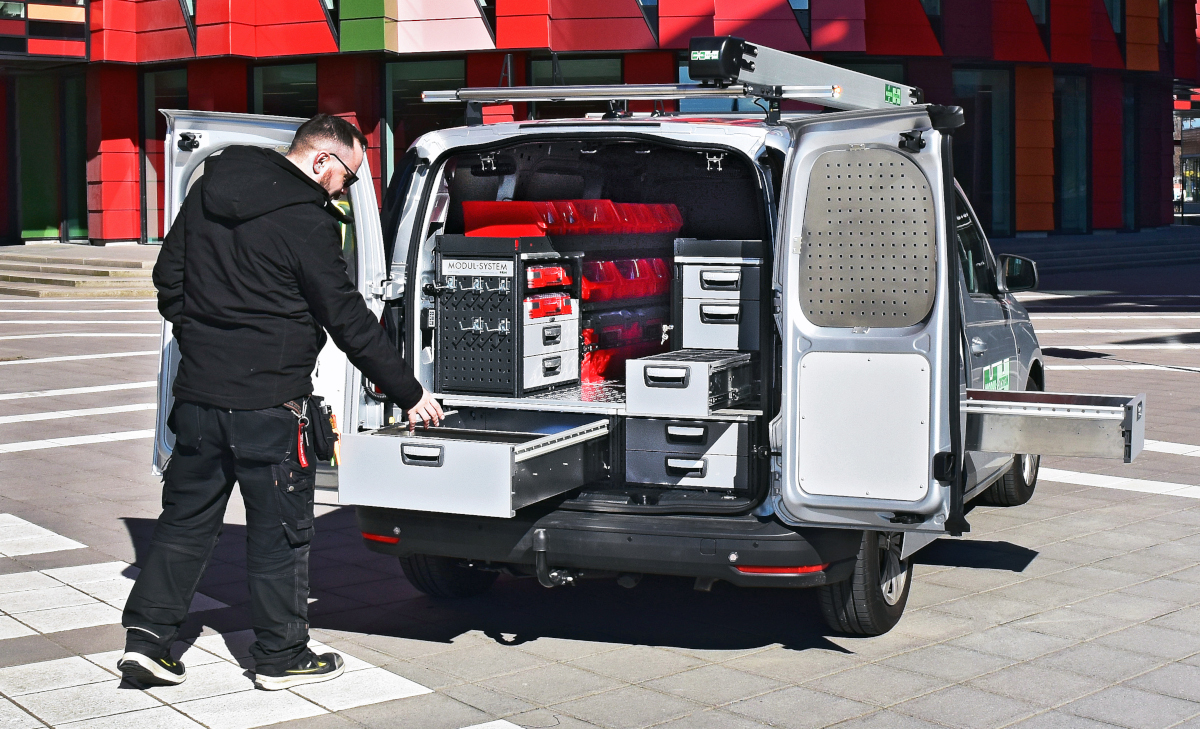 Our extra-long drawers are getting a facelift. The new version has many benefits, including:
Increased extendibility. The new drawers can be pulled out approx. 80%, compared to the previous 70%. By moving the pull-out stop (Buffex), the drawers can be pulled out even more, but with a decreased load capacity as a result.
Improved perceived quality. The new ball bearings are coated with a plastic bearing track, which in combination with their round shape reduces abrasion and makes the drawer easy to pull out. Each drawer has fixed ball bearings on one side to steer the drawer, and flexible bearings on the other to take up any tolerances.
Possibility to load more. Each drawer has a load capacity of 80 kg. By using a rubberized insert board, it is possible to load 100 kg in a drawer,
Increased safety. The CRP (crash restraint panel), which prevents heavy loads from being propelled forward in the event of a collision, has been reinforced and is now twice as strong as in the previous version. The drawer unit frames have also been given an extra reinforcement profile in the front to be able to cope with the extra forces it is subject to because of the increased extendibility.
Longer units. The extra-long drawers are available in three widths, seven depths and three heights. Now available in lengths up to 2 meters.
Easier installation. The new drawers are easier to install. Also, from now on there will be no need to use shims, as the flexible ball bearings will take up any tolerances.