Robust and safe double floor solutions
Published: 7/8/2021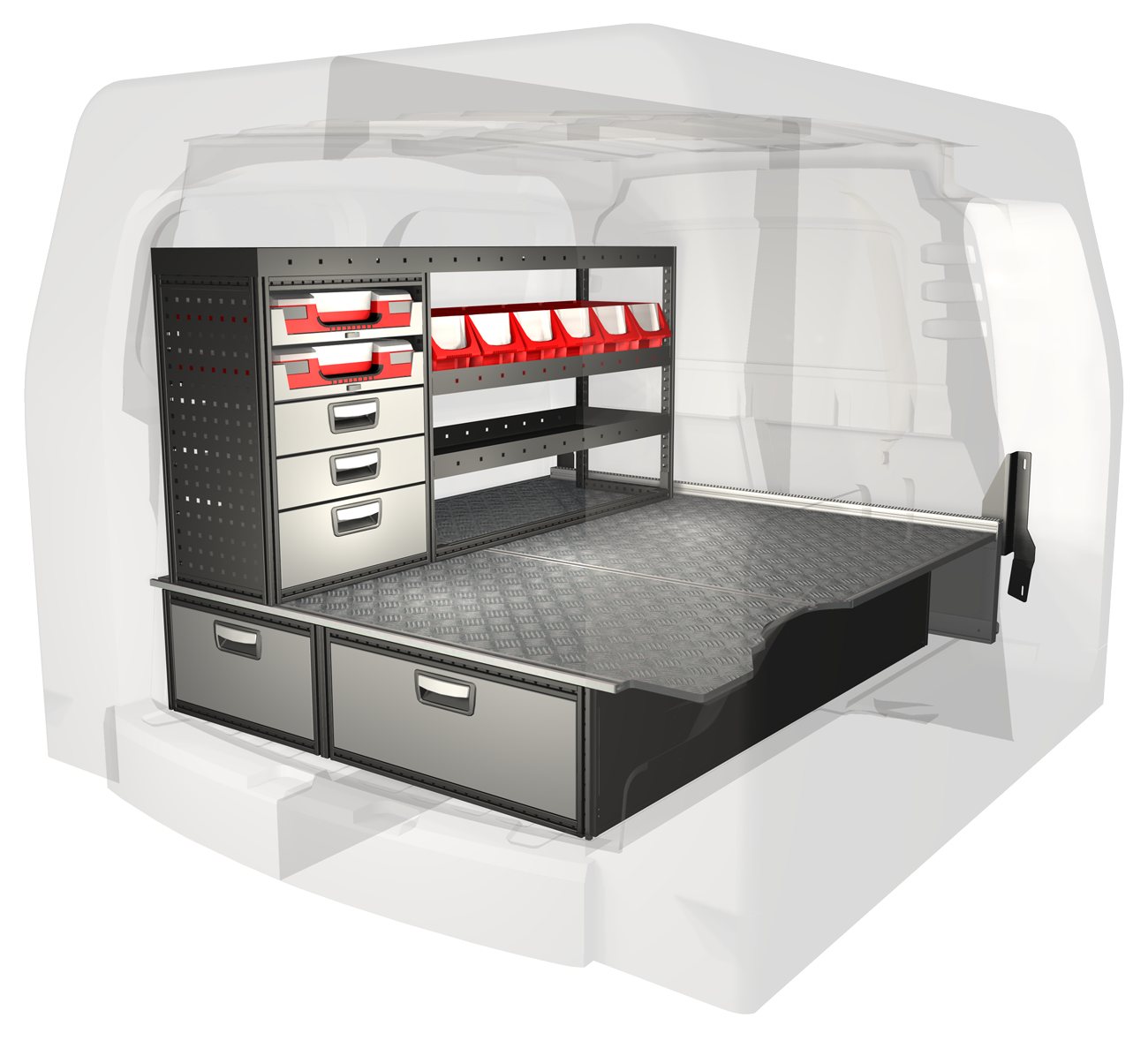 -
Recently, we have seen an increasing demand for double floor solutions in light commercial vehicles. Many craftsmen select smaller vehicles, acknowledging the possibility of maximizing the utilisation of the cargo space.

Heavy and bulky cargo is placed in the long drawers beneath the double floor, leaving the space above the floor available for tools and other equipment. Van racking can be installed on top the double floor to optimize the space even further.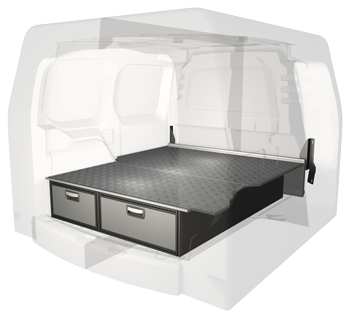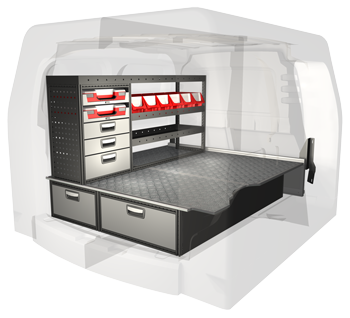 For the past 20 years, Modul-System has actively worked with crash safety for light commercial vehicles. In the event of a collision, unsecured tools and equipment will come in movement and be pushed forward towards the bulkhead. Therefore, it is important to keep as much cargo as possible in the racking system. However, in the event of a rear-end collision, a drawer section that extends all the way to the bulkhead can pose a risk. The drawer section will be pushed forwards towards the bulkhead, and in worst case, through it.

To further improve the safety for the driver and passenger, we design our double floor solutions with a built-in crash zone. In practice, this means that there is room for the products to be compressed without being pushed into the bulkhead and possibly into the cab.

In addition, we recommend our new impact safety partition which aids to strengthen the bulkhead and absorbs the loads from the double floor solution. The partition is tailored to each van model.

If you are interested in a solution with extra-long drawers, a double floor with integrated lashing options, a built-in crash zone and an impact safety partition for increased safety, contact a member of our sales team to find out more.