Van Storage Ideas
Published: 11/16/2018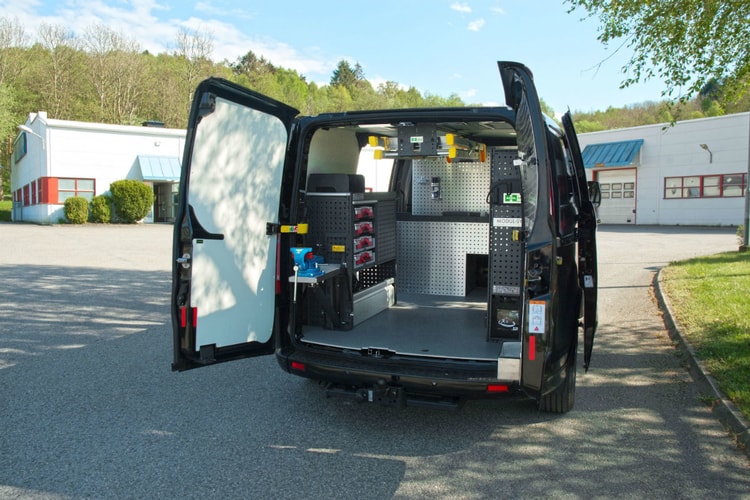 -
Making the most of the space in your van can help save you time and therefore, money. Suitable interior vehicle storage will make journeys far more efficient. Goods and equipment can be safely stowed, thereby preventing accidental damage in transit. With optimal use of the available space, you can carry all essential equipment or goods to avoid mix-ups or repeat journeys. An organised vehicle also creates the right impression. Customers will have confidence in your ability to work efficiently and to a high standard.
While every business' storage needs are unique, there are a couple of considerations that apply to everyone. Firstly, it's important to know your vehicle's payload capacity, as it is both dangerous and illegal to exceed it. Any storage installed in a van eats into the payload and reduces the weight of additional goods or equipment that can be carried. Another important consideration is stability. Weight distribution is important for load and road safety.
With these factors in mind, lightweight racking offers an ideal and flexible solution. From large shelving units for bulky equipment to lockable cabinets for small items or power tools, modular racking can help to meet your particular storage needs. Take advantage of some innovative storage ideas to help make the most of the space in your van.


Under floor drawers
If you require more room to transport equipment in your van, raised floors, fitted with under floor drawers are an ideal space saving solution, exploiting space that would otherwise go unused. Fitted at the rear and along the sides of a vehicle, they can provide a considerable volume of additional storage space. Movable aluminium dividers and boxes of various sizes can be used to divide, secure and contain different items or material.
Under floor drawers can help you make the most of the available space and ensure everything you need is easily accessible. The loading platform can be kept clear which impacts positively on loading and storage operations.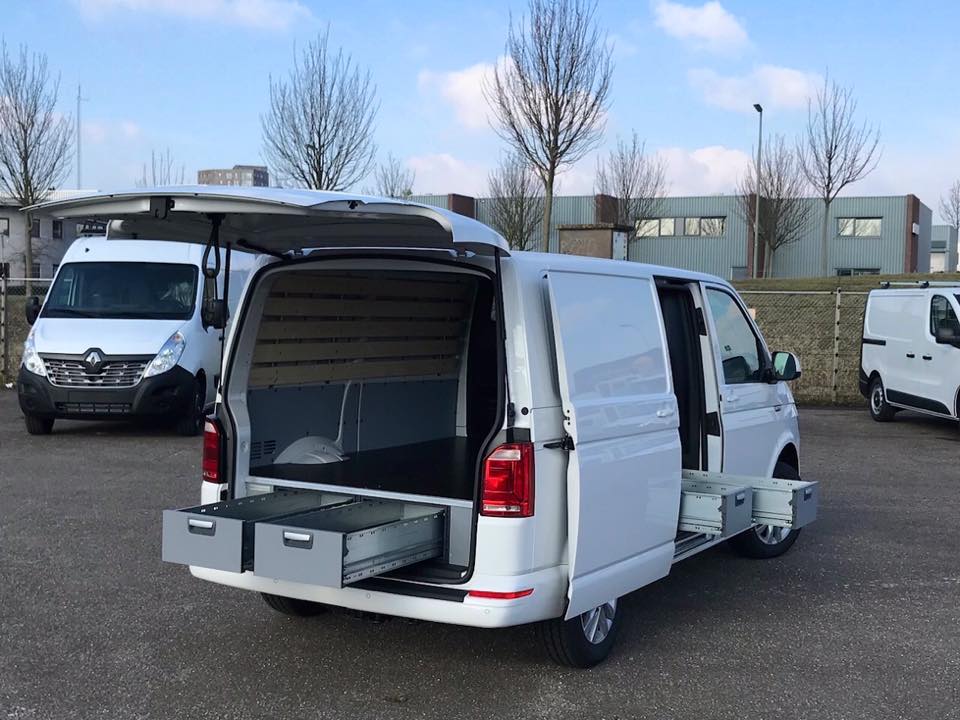 Folding shelves
Many tradespeople and delivery drivers require storage solutions that offer maximum versatility. Lightweight and strong, folding shelves provide good storage capabilities. When the vehicle's floor space needs to be used, the shelving stows safely and securely, providing a much greater load area.
The shelves are equipped with gas struts, allowing them to be raised and lowered with ease. There are no latches and once the shelves are in the up or down position, they are held firmly in place.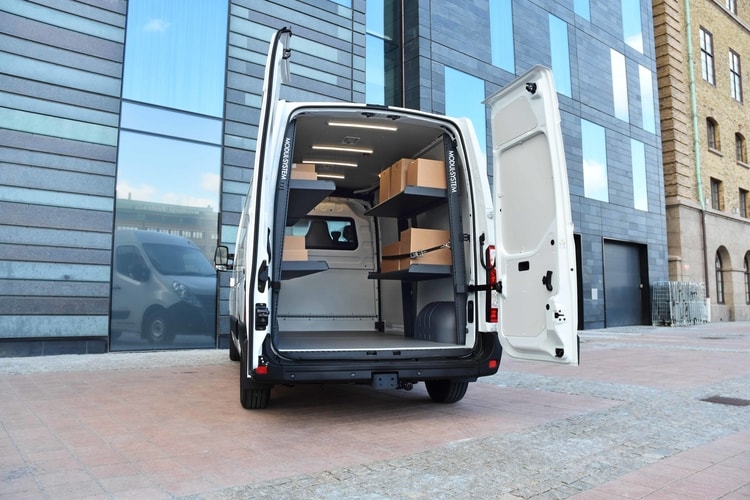 Internal ladder holders
Internal ladder holders offer safe and efficient storage of a ladder in the vehicle's cargo area. Equipped with a gas strut to facilitate loading, the holder ensures the ladder is secured while the vehicle is driven.
Internal ladder holders can be secured to the interior roof of a vehicle, enabling efficient and safe ladder stowage, leaving the load area of the vehicle free for the transportation of other essential equipment.






Broom holders
Your work van is fundamental to your business and an efficient storage system is essential. Rather than cluttering the load area, make the most of all the available space, including interior walls and the ceiling of your vehicle.
Often overlooked, the ceiling offers the ideal space to store brooms. By stowing bulky items, using interior roof accessories, such as broom holders, on the interior roof of your vehicle, you will have more available space in the cargo area.


Wheel arch lockers
Wheel arch lockers are designed to fit over the top of your van's wheel arches, maximising available storage by using the empty wall space. A frame is placed over the wheel arch, providing a secure foundation for drawer units or lockers. Cover panels can be added to the frame along with a drop-down door or a door that opens vertically upwards. It's also possible to fit extendable bench tops to the lockers to create additional work surfaces. They extend out from the rear of the vehicle, making them easy to access. These versatile storage systems are designed to create maximum storage while preserving valuable floor space.


Safes
In some instances, it may be necessary to store valuables in your vehicle. Lockers provide effective storage for your cargo, helping to keep valuable tools and equipment safe. Secure lockers can be combined with drawer units and other modular components to create the safe storage you require while on the move.
Clever storage allows you to exploit those areas of your van that may not seem obviously or be normally available for use, thereby helping to create an ergonomic and professional mobile work environment.